The English Department at Parkside embraces the concept of our boys being at the centre of their own learning.
We believe that by nurturing a questioning and creative mind and a mind willing to investigate, contextualise and challenge, we enable our boys to interpret the world around them and express their opinions confidently, both written and spoken.
We encourage a love of reading, with an excellently stocked and accessible library, a welcoming and book-loving librarian, reading challenges throughout the year and author visits to inspire.
Boys in the Pre Prep develop an appetite for reading and writing from a very early stage; with discussing characterisation in picture books to the effectiveness of setting and mood through visuals. Supported with daily phonics, handwriting, reading, and story time, the boys' interest is awakened as they begin to unlock the tools to reading and writing success.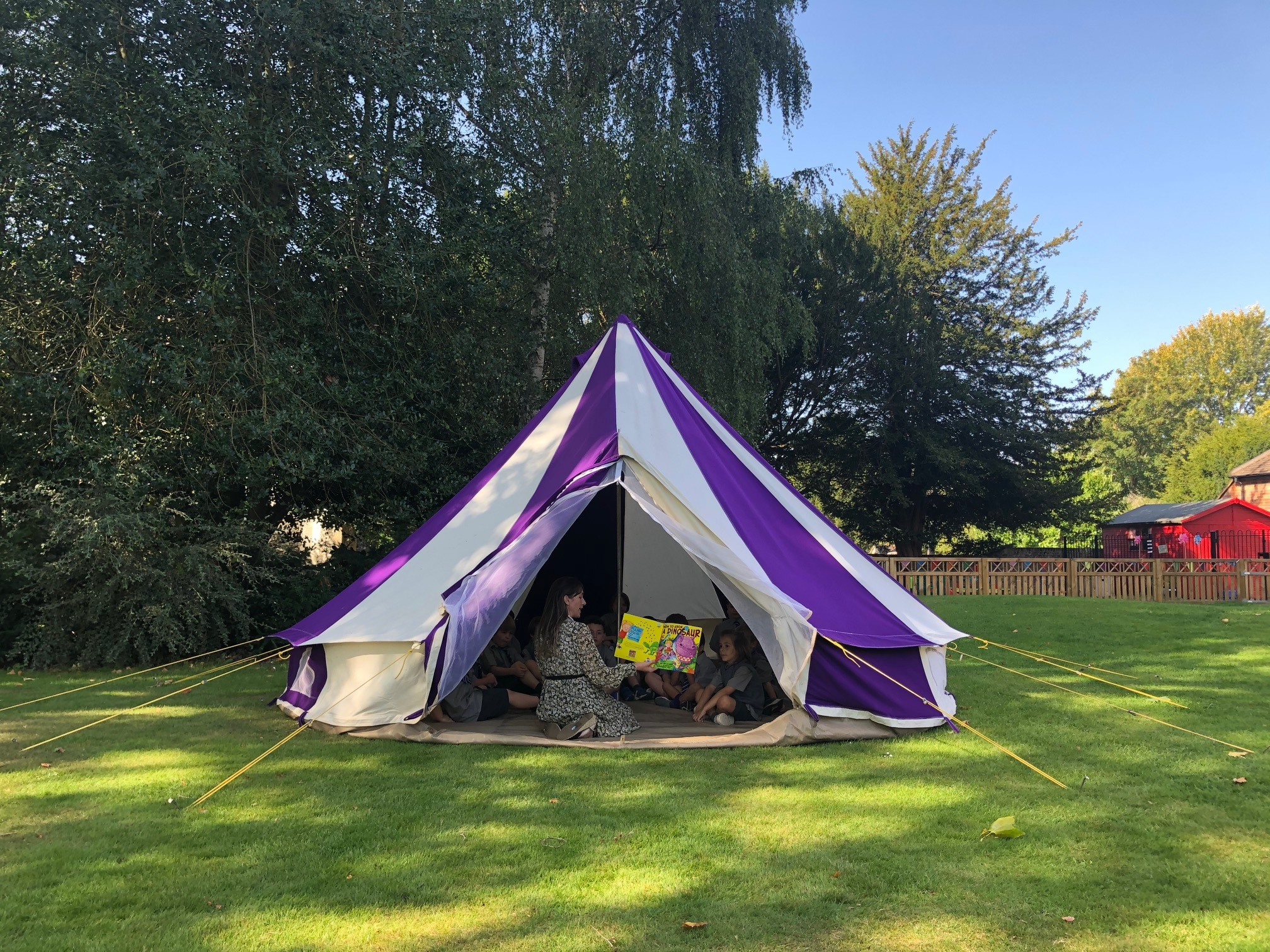 In the Prep School, this progresses to working closely with literature from different cultures and times; the boys are encouraged to explore the many facets of writing, from paying attention to language in posters for Fantastic Mr Fox and investigating the use of non-standard English through the study of Stig of the Dump, to writing in the style of Dickens's Bleak House and characterisation and setting lessons from Steinbeck.
We use innovative teaching styles to enthuse and engage our boys. In any one day, you may see drama techniques, musical prompts, detective investigations and hotly contested debates being used to embed and stimulate the individual needs of our boys.
We know that English sits at the heart of the Prep School education and we set the highest of expectations for every boy, to always strive for and reach their very best. A specialist-led department allows for the academic rigour to permeate the curriculum; excellence achieved through engagement, investigation and enjoyment.