Parent Liaison Contact
Mrs Pauline Stoffberg – Parent Liaison Governor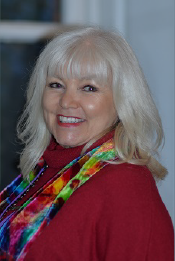 Pauline has enjoyed a long and successful career working in and consulting to the Financial Services industry.
She originally joined Gresham Life in the early 80's as a broker consultant (at the time very unusual for a woman) and was soon persuaded to the same position in Standard Life. Pauline was a sales manager in Kingston, then area manager in Preston, then regional manager in Bristol before moving to Guildford as sales director of their Healthcare Company.
In 1996 Pauline began a 5-year spell in the FS consulting practice at Ernst & Young. This was followed by similar periods at both Deloitte & Accenture before starting her own company. She has led and successfully delivered engagements to many of the UK's largest FS providers in areas such as business transformation, cost reduction, new market entry strategies, salesforce effectiveness, regulatory compliance, process efficiency and operating model development.
Pauline lives in the Surrey Hills, is married with a grown family and a posse of grandchildren. In her spare time, she is a listening volunteer with the Samaritans, a keen potter and an active country sports enthusiast. Her latest hobby is learning to sail.
Pauline is the Governor responsible for Parent Liaison and can be contacted by using the following details: