Governors
Mr Robin Southwell OBE, FRAeS - Chairman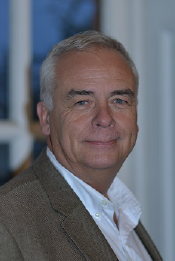 Robin was with the Airbus Group since January 2003, initially as CEO of Airtanker Ltd, during which time he secured the largest military PFI in history with the RAF.
Robin's career has mainly been in the aerospace industry, initially joining BAE Systems upon leaving university in 1981.
His early career at BAE Systems included marketing and negotiating contracts for commercial and military aircraft worldwide. He established the Asset Management Organisation in the mid 1990s before moving to Australia for three years, during which time the Royal Australian Air Force selected both the BAe Hawk and missile systems from MBDA.
Robin is Chairman of a diverse range of companies including On Air Dining, Belle Vue Speedway and Linley Furniture. Furthermore, he is a Fellow of the Royal Aeronautical Society, a Trustee of the RAF Museum and a NED of Shearwater Group and Farnborough International Limited. He is also the co-owner of a hotel in Portugal, Chairman of Governors of Parkside School and was appointed by the Prime Minister as a UK Business Ambassador.
Robin is the Chair of Governors and can be contacted by using the following details:
southwellr@parkside-school.co.uk
---
Ms Sarah Bradley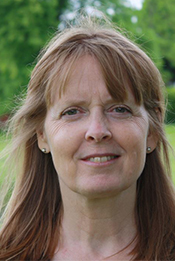 Sarah Bradley was educated at Manor House School in Little Bookham, followed by Roedean in Sussex. She has a degree from Exeter University and a Post Graduate Certificate in Education, together with a diploma in special needs education.
Sarah has taught in London, Surrey and Sussex and also spent 20 years running her own Activity holiday company in Surrey and Cornwall. In recent years, she has been the Head of the Pre Prep at Belmont School, the Head of the Junior School at Pennthorpe School, followed by the Head of Downsend Pre Prep. Sarah is currently the Head of Glenesk School in East Horsley. She is married to a teacher and has one son, who following a degree in law at Cambridge University, is training to be a barrister.
Sarah Bradley can be contacted by e-mail at the below address:
bradleys@parkside-school.co.uk
---
Mr John Cahill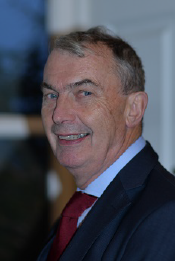 John has been a Governor since 2017. He was educated at Stowe and Liverpool University and is an Architect whose career has been as a specialist in Education, having completed work for over 120 schools. The work has mainly been in the independent sector but also a group of Academies for the Mercers' Livery Company.
During his career, he advised and lectured for the HMC, AGBIS and ISBA.
John lives in Fulham with his wife, Sandy, a retired BBC executive. They have two children, Charlie, who is an Assistant Head Teacher at Orleans Park School, Twickenham, and Catriona who is in Theatre Management and Production. John is a past Chairman of a Private Members Club and his other interests include Theatre, Rugby, having been a London Society Referee, and now Golf.
John Cahill can be contacted by e-mail at the address below:
---
Mrs Celia Gregory – Staff Liaison Governor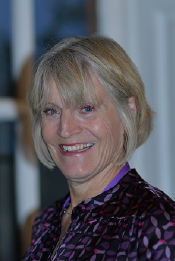 Celia has been a Governor of Parkside since 2012. Very much a local, Celia was born in Weybridge and, apart from five years in London, has lived in the area all her life, and in Cobham since 1987.
Both her sons, Mark and Justin, attended Parkside between 1990 and 2002, during which time she was on the FOP Committee for a number of years. Celia worked as a nursery school teacher, in London and at Rowan Preparatory School, before becoming a full-time mum in 1986. In 2007, Celia completed a BSc in Psychology at Roehampton University.
Having been a member of St George's Hill Tennis Club since childhood, Celia served on the Club Board for six years before becoming an employee in 2012 and she remains there as Racquets Co-ordinator. She is a keen tennis player and enjoys walking, theatre and travel.
Celia is the Governor responsible for Safeguarding/Staff Liaison and Health & Safety and can be contacted by using the following details:
celiagregory@btinternet.com or mobile 07961 815870
---
Ms Karen Keane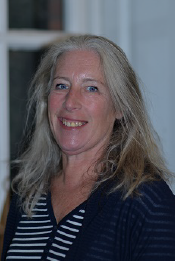 Karen grew up locally, attending both Guildford High and Godalming College. She has lived and worked in Europe for a number of years before returning to become a teacher. Now qualified as a Specialist Assessor and SENCo, Karen works at Charterhouse.
When not busy with all things teaching and learning, Karen is owned by a dog, 2 horses, 4 ducks and a football-playing daughter!!
Karen is the Governor responsible for Learning Enrichment and can be contacted by e-mail at the address below:
---
Mr Edward Kesterton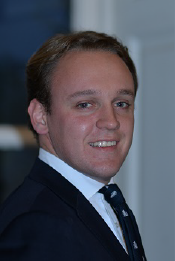 Edward was a pupil at Parkside, in Purple club, and left in 2005. From there he went on to Charterhouse and then the University of St. Andrews to read English Literature.
After graduating, he moved back down to London to begin a career in sales working for the American technology company, Gartner. In 2017 he became a Governor of Parkside and took over the running of the Old Boys Association. After 5 years working at Gartner, and with a healthy dose of Parkside's 'do what you love' attitude, he took a step into the unknown to start his own business, Kesto Food.
Kesto's mission is to make high quality, healthy eating affordable, whilst also supporting start-up food and drink brands.
Edward is responsible for the Old Boys' Association at Parkside and can be contacted by using the following details:
---
Mr Roger Morris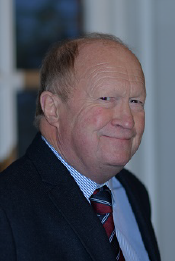 Roger was born in Pinner, Middlesex, educated at Merchant Taylors' School and then at Dundee University, graduating with MA Hons. in Social Science. Roger is a chartered accountant and was a partner in a medium-sized accountancy practice in London. His client portfolio included a number of charities and not for profit organisations.

Roger's son was at Parkside from 1987 to 1995, and Roger became a Governor in 1999.

Roger is semi-retired and undertakes some consultancy work. He is also treasurer of The Wimbledon Guild, a social welfare charity.
Roger Morris can be contacted by e-mail at the below address:
---
Mrs Sharon Pask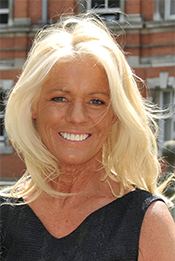 Sharon is a retired commercial lawyer with more than 30 years' experience, 25 of which were spent in-house at Sky Television where, in 1991, she was appointed Deputy Head of Legal and Business Affairs. Sharon advised on a wide range of legal, commercial, compliance and corporate governance-related matters, including bidding for the Premier League TV rights and Sky's floatation. During her career, she was appointed a Director of the Federation Against Copyright Theft and spent many years involved in the fight against intellectual property piracy.
Sharon remains Company Secretary of the family software business, Connect Auto, which provides retail website platforms and Apps to car manufacturers on a global basis. Her experience provides a legal perspective to the Parkside board.

Sharon has lived locally for 28 years with her husband Gary and both her sons attended Parkside and her daughter, Merrileas nursery.
Sharon Pask can be contacted by e-mail at the below address:
---
Mrs Pauline Stoffberg – Parent Liaison Governor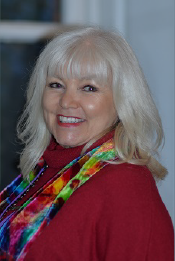 Pauline has enjoyed a long and successful career working in and consulting to the Financial Services industry.
She originally joined Gresham Life in the early 80's as a broker consultant (at the time very unusual for a woman) and was soon persuaded to the same position in Standard Life. Pauline was a sales manager in Kingston, then area manager in Preston, then regional manager in Bristol before moving to Guildford as sales director of their Healthcare Company.
In 1996 Pauline began a 5-year spell in the FS consulting practice at Ernst & Young. This was followed by similar periods at both Deloitte & Accenture before starting her own company. She has led and successfully delivered engagements to many of the UK's largest FS providers in areas such as business transformation, cost reduction, new market entry strategies, salesforce effectiveness, regulatory compliance, process efficiency and operating model development.
Pauline lives in the Surrey Hills, is married with a grown family and a posse of grandchildren. In her spare time, she is a listening volunteer with the Samaritans, a keen potter and an active country sports enthusiast. Her latest hobby is learning to sail.
Pauline is the Governor responsible for Parent Liaison and can be contacted by using the following details:
---
Kerry Stylski FCA DcHA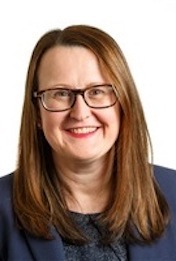 Kerry joined Parkside School as a Governor in 2016 and is a member of the Finance and Risk Committee.
Kerry graduated from Southampton University with a 2:1 in Accounting and Finance before qualifying as a chartered accountant. She has worked for the accounting firm RSM since 2002 specialising in charities and education and acts as auditor and advisor to some of the leading independent schools in the south of England.
Kerry lives in Basingstoke, Hampshire with her husband Greg (also an accountant) and their daughter Amelia.
Kerry Stylski can be contacted by e-mail at the address below:
gallagherk@parkside-school.co.uk
---
Ms Claire Tanenbaum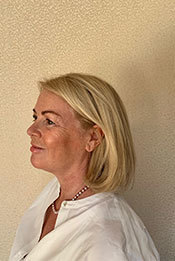 Claire has been a longstanding Parkside parent involved with the school since 2001. Claire joined the Board of Governors in 2019 after her youngest son finished Parkside.

Claire received a first-class Bachelor of Arts degree in economics from Queen's University in Canada. She qualified as a Chartered Accountant in 1989 and as a Chartered Business valuator in 1991. Before retiring to raise her family, Claire was an assistant director at the British merchant bank, Schroders, from 1992-1998. In the early 1990s, Claire helped to found the PwC practice in Moscow and establish the Moscow office of the International Monetary Fund.
Since retiring, Claire has focused her efforts on raising her four sons, all of whom attended Parkside School. She remains involved in financial management and occasionally advises and edits articles for an arts publication. Claire is also involved with several charities with a particular interest in establishing e-learning facilities in underdeveloped countries and regions.
Claire Tanenbaum can be contacted by e-mail at the below address:
tanenbaumc@parkside-school.co.uk
---
Mr Jonty Wood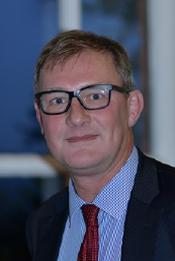 After studying Law and Accountancy at Cardiff University, Jonty qualified as a Chartered Accountant and a member of the Association of Corporate Treasurers. He retired in Easter 2018, having spent 25 years, the bulk of his career in finance, at HSBC Bank plc. The majority of that time was in the role of Treasurer to the UK bank, and more recently, across the EMEA region. Primary responsibilities were the management of the bank's liquidity portfolios and structural interest rate risk.
Jonty is married with four sons, all of whom went through the full Parkside experience, covering an unbroken period of 16 years. This ended in July 2018 when his youngest son passed Common Entrance to move to St John's, Leatherhead. Jonty became a Parkside Governor in March 2018.
Jonty, a proud Yorkshireman, his main sporting interests are rugby, cricket, golf and the exploits of Huddersfield Town. Jonty lives locally in Oxshott.
Jonty Wood can be contacted by e-mail at the below address: