Governors
Mr Robin Southwell OBE, FRAeS - Chairman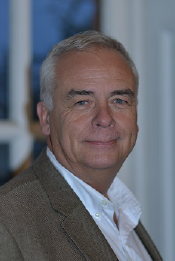 Robin was with the Airbus Group since January 2003, initially as CEO of Airtanker Ltd, during which time he secured the largest military PFI in history with the RAF.
Robin's career has mainly been in the aerospace industry, initially joining BAE Systems upon leaving university in 1981.
His early career at BAE Systems included marketing and negotiating contracts for commercial and military aircraft worldwide. He established the Asset Management Organisation in the mid 1990s before moving to Australia for three years, during which time the Royal Australian Air Force selected both the BAe Hawk and missile systems from MBDA.
Robin is Chairman of a diverse range of companies including On Air Dining, Belle Vue Speedway and Linley Furniture. Furthermore, he is a Fellow of the Royal Aeronautical Society, a Trustee of the RAF Museum and a NED of Shearwater Group and Farnborough International Limited. He is also the co-owner of a hotel in Portugal, Chairman of Governors of Parkside School and was appointed by the Prime Minister as a UK Business Ambassador.
Robin is the Chair of Governors and can be contacted by using the following details:
southwellr@parkside-school.co.uk
---
Mr James Davies - Governor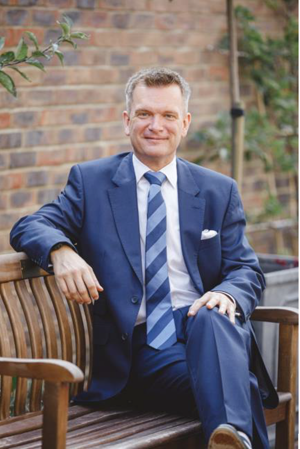 James has been Headmaster of Halliford School since September 2017 where he has enjoyed getting used to a very different pace of life compared to rural Cumbria where he was previously as Headmaster of a Boarding School.
He is a serving ISI inspector. A music graduate from the Universities of Sheffield and Manchester, Mr Davies has spent his career in teaching and has taught music at and held leadership roles in many independent schools across the north of England.
Mr Davies is an accomplished musician and as an organist and choral director, he has performed in most of the Cathedrals in the UK and many overseas. He is also an active member of the RNLI where he has served as a lifeboat man on both the East and West coasts of the UK being involved in many rescues and is currently working with their education department as there are as yet no RNLI stations in the Shepperton area. In his spare time, he is very involved with outdoor activities having organised student expeditions to Europe and Africa and he is a keen Scuba Diver and currently completing his instructor examinations. He has also taken on a new Labrador puppy who is being trained as the Halliford therapy dog as well as being his loyal companion!
His love of all things water based has recently led him to take on a volunteer position as Lead Skipper with the local Sunbury Ferry on the river Thames. As well as providing a valued service to the local community Mr Davies is exploring the possibility to train young people on the Ferry during the week when she is not being used for service. He comes from a sporting family where both his father and sister are British Olympians and so is no stranger to the demands of elite sports. He has a passion for Safeguarding and has been Safeguarding Governor at St Augustine's Priory in Ealing since 2019.
James Davies can be contacted by e-mail at the following address:
---
Mrs Celia Gregory – Staff Liaison Governor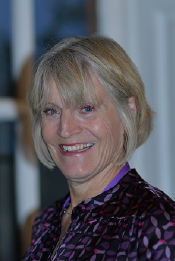 Celia has been a Governor of Parkside since 2012. Very much a local, Celia was born in Weybridge and, apart from five years in London, has lived in the area all her life, and in Cobham since 1987.
Both her sons, Mark and Justin, attended Parkside between 1990 and 2002, during which time she was on the FOP Committee for a number of years. Celia worked as a nursery school teacher, in London and at Rowan Preparatory School, before becoming a full-time mum in 1986. In 2007, Celia completed a BSc in Psychology at Roehampton University.
Having been a member of St George's Hill Tennis Club since childhood, Celia served on the Club Board for six years before becoming an employee in 2012 and she remains there as Racquets Co-ordinator. She is a keen tennis player and enjoys walking, theatre and travel.
Celia is the Governor responsible for Safeguarding/Staff Liaison and Health & Safety and can be contacted by using the following details:
gregoryc@parkside-school.co.ukor mobile 07961 815870
---
Ms Karen Keane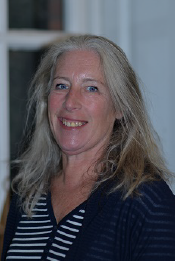 Karen grew up locally, attending both Guildford High and Godalming College. She has lived and worked in Europe for a number of years before returning to become a teacher. Now qualified as a Specialist Assessor and SENCo, Karen works at Charterhouse.
When not busy with all things teaching and learning, Karen is owned by a dog, 2 horses, 4 ducks and a football-playing daughter!!
Karen is the Governor responsible for Learning Enrichment and can be contacted by e-mail at the address below:
---
Mrs Sharon Pask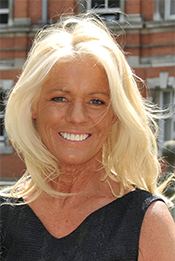 Sharon is a retired commercial lawyer with more than 30 years' experience, 25 of which were spent in-house at Sky Television where, in 1991, she was appointed Deputy Head of Legal and Business Affairs. Sharon advised on a wide range of legal, commercial, compliance and corporate governance-related matters, including bidding for the Premier League TV rights and Sky's floatation. During her career, she was appointed a Director of the Federation Against Copyright Theft and spent many years involved in the fight against intellectual property piracy.
Sharon remains Company Secretary of the family software business, Connect Auto, which provides retail website platforms and Apps to car manufacturers on a global basis. Her experience provides a legal perspective to the Parkside board.

Sharon has lived locally for 28 years with her husband Gary and both her sons attended Parkside and her daughter, Merrileas nursery.
Sharon Pask can be contacted by e-mail at the below address:
---
Mrs Pauline Stoffberg – Parent Liaison Governor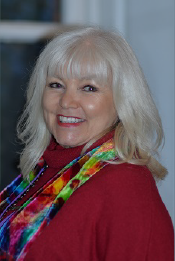 Pauline has enjoyed a long and successful career working in and consulting to the Financial Services industry.
She originally joined Gresham Life in the early 80's as a broker consultant (at the time very unusual for a woman) and was soon persuaded to the same position in Standard Life. Pauline was a sales manager in Kingston, then area manager in Preston, then regional manager in Bristol before moving to Guildford as sales director of their Healthcare Company.
In 1996 Pauline began a 5-year spell in the FS consulting practice at Ernst & Young. This was followed by similar periods at both Deloitte & Accenture before starting her own company. She has led and successfully delivered engagements to many of the UK's largest FS providers in areas such as business transformation, cost reduction, new market entry strategies, salesforce effectiveness, regulatory compliance, process efficiency and operating model development.
Pauline lives in the Surrey Hills, is married with a grown family and a posse of grandchildren. In her spare time, she is a listening volunteer with the Samaritans, a keen potter and an active country sports enthusiast. Her latest hobby is learning to sail.
Pauline is the Governor responsible for Parent Liaison and can be contacted by using the following details:
stoffbergp@parkside-school.co.uk
---
Mr Jonty Wood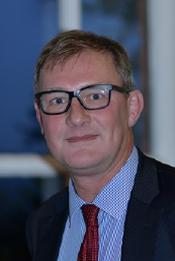 After studying Law and Accountancy at Cardiff University, Jonty qualified as a Chartered Accountant and a member of the Association of Corporate Treasurers. He retired in Easter 2018, having spent 25 years, the bulk of his career in finance, at HSBC Bank plc. The majority of that time was in the role of Treasurer to the UK bank, and more recently, across the EMEA region. Primary responsibilities were the management of the bank's liquidity portfolios and structural interest rate risk.
Jonty is married with four sons, all of whom went through the full Parkside experience, covering an unbroken period of 16 years. This ended in July 2018 when his youngest son passed Common Entrance to move to St John's, Leatherhead. Jonty became a Parkside Governor in March 2018.
Jonty, a proud Yorkshireman, his main sporting interests are rugby, cricket, golf and the exploits of Huddersfield Town. Jonty lives locally in Oxshott.
Jonty Wood can be contacted by e-mail at the below address: