Parkside Nursery - a new chapter in your child's life
Parkside Nursery welcomes children after their second birthday and is the start of the journey for boys and girls as they experience the very best early years education taught by experienced staff in a truly stunning setting.
Parkside Nursery is the start of the educational and pastoral journey for boys and girls from the age of two as they experience the firmest of foundations taught by experienced staff in a truly stunning setting. The Nursery is housed in a safe, secure building with its own enclosed playground areas, large spacious classrooms, a library and music and drama room. The children also have access to all the facilities at Parkside and use of the 45 acres of stunning grounds.
The transition to Reception (which is based in the Pre Prep department) is seamless as the boys have lunch with Pre Prep in the Salon, they join Reception for special events like concerts and EYFS assemblies. They also have regular taster mornings in the Reception classrooms to familiarise them with the environment.
A DAY IN THE LIFE OF THE NURSERY
Breakfast club is available from 8.00am and the morning session runs from 8.30am-12.00pm with a timetable for activities and focused learning representative of all areas of the Early Years curriculum.
Our experienced Early Years staff provide a stimulating learning environment where children are inspired by a variety of experiences both inside and outside the classroom. They learn through child-initiated play with a structured timetable, ensuring adult-led activities are planned; and where progress is closely monitored against the Early Learning Goals.
In the Pre Reception Year (Owls) children are prepared for the transition to Reception, and leave with a secure knowledge in early reading with the introduction of phonics, writing and maths skills, along with an ignited curiosity about the world around them.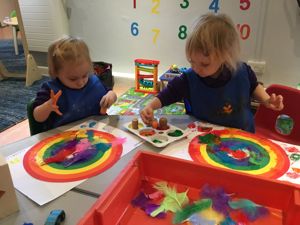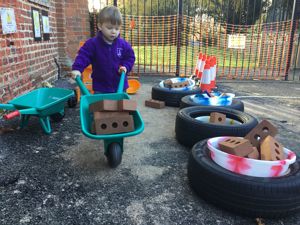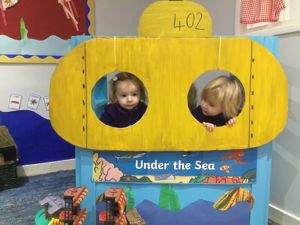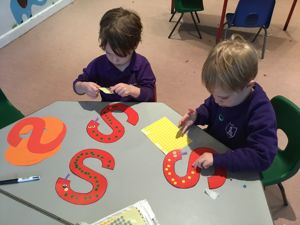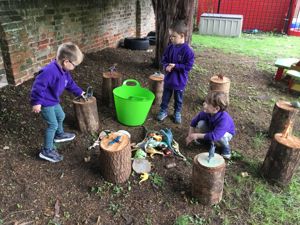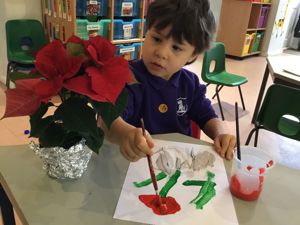 Hedgehogs' & Squirrels' Morning Timetable
The afternoon session runs from 12.00pm- 3.00pm which includes a hot lunch and afternoon snack. We also offer a staying for lunch option from 12.00pm- 1.30pm which can be booked on an ad hoc basis, and there is a focused activity in the afternoon which changes daily.
After school care is also available from 3.00pm-6.00pm providing snacks, sandwiches and hot food from 5.00-6.00pm:
After Nursery Care (3.00pm-4.00pm) £ 8.00 (Includes a snack and a drink)
After Nursery Care (3.00pm-5.00pm) £18.00 (Includes sandwiches, fruit, biscuits and a drink)
After Nursery Care (3.00pm-6.00pm) £28.00 (Includes sandwiches/hot snack, fruit, biscuits and a drink)
SPECIALIST TEACHING
As the Nursery is the start of your child's journey through Parkside, the children are all taught by specialist teachers from the Prep School which ensures familiarity and continuity for boys as they transition to Reception.
2-3 year olds are taught by specialist staff for:
music, games, forest school, gym
3-4 year olds are taught by specialist staff for:
music, games, gym, swimming, French and forest school.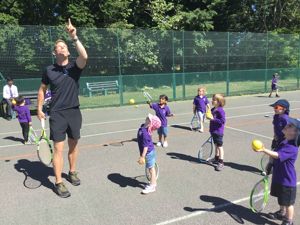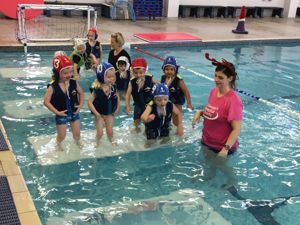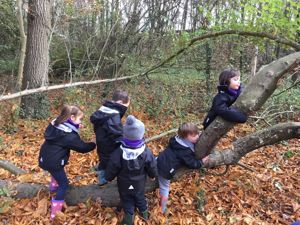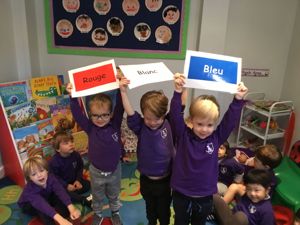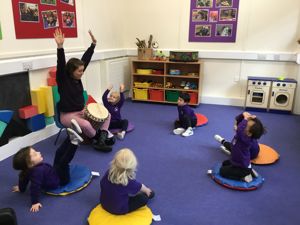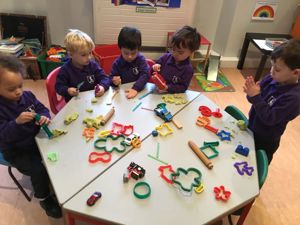 COMMUNICATION
Our 'open door' partnership with parents allows for effective communication that is friendly, open and honest and supports children in reaching their potential. We communicate through the following:
- Feedback through the ILD (Interactive Learning Diary)
- Communication books
- Regular contact with your child's Key Person
Fees / Sessions
Children in the hedgehogs and squirrels' class (2-3 years) attend for a minimum of 3 morning sessions a week.
Children in the Owls class (3-4 years) increase the minimum numbers of sessions each term in preparation for Reception
Autumn term - minimum 3 mornings
Spring term- minimum 3 mornings and 1 day
Summer term- minimum 3 mornings and 2 days.
We do not offer the government 15 hours but we do offer an incentive scheme for children in the Owls class and a £1,000 reduction off the first terms fees in Reception.
Stay & Play

Parkside's Stay and Play is available to all children who are registered to join our Nursery, and is an opportunity for the children and their parents to become familiar with the school environment and their Nursery teachers. The aim of these sessions is for the children to join their Nursery class already feeling settled, secure and familiar with their new setting.
Stay and Play runs from 9.45-11.00am every Friday during term time, and provides free play in one of our large classrooms, as well as a wide range of activities, including a home corner, painting and messy play. We are also in a privileged position to be able to use the secure Nursery playground and Parkside School's extensive picturesque grounds for nature walks and outdoor activities.
This is also a wonderful opportunity for adults to socialise and begin to become part of the Parkside Family.
To enquire about Stay & Play, please contact Saskia Hutchings below:
hutchingss@parkside-school.co.uk
Contact Information