Creating Gentlemen
The final two years at Parkside are pivotal for boys developing into young men. Not only are the boys encouraged to lead, take on positions of responsibility and act as role models for the younger boys, but they learn about what it means to be a 'gentleman'.
This concept is introduced to the boys at the start of Year 7, through PSHE lessons where the focus is on different aspects of being a gentleman, from public speaking to table manners and everything in between. Throughout Year 7, boys have the opportunity to put many of these skills into practise every day both inside and outside school. Skills such as leadership and collaboration that are encouraged in the classroom are extended through specific 'Leadership and Teamwork Days' which take place outside school and push the boys out of their comfort zone, which helps to put their learning into practise.
Demonstrating gentlemanly conduct throughout Year 7 is rewarded with an invitation to the Gentlemen's Dinner which takes place in the summer term. This is an evening to celebrate the skills the boys have learnt and practised throughout the year, and culminates in each boy being awarded a white shirt. Wearing a white shirt is a privilege extended to the Year 8 boys only; as an acknowledgement of their gentlemanly conduct and readiness for the responsibilities which come with being in the most senior year at Parkside.
In Year 8, a key responsibility which all boys take on, is the role of a 'buddy' to a Year 3 boy. This is a hugely successful scheme which means so much to the junior and senior boys. Buddies read together, look out for one another at break times and form unlikely friendships and relationships which would not usually be possible in larger or senior schools. Our Year 8 leavers often comment on just how much they have learnt from their role as a buddy. Alongside the buddy system, there are a number of leadership opportunities available to boys in Year 8 which include; House Captains, Prefects, Sports Captains, Head Boy and many more. These positions require the boys to put all their knowledge of being a gentleman into practise, in particular the skills of public speaking and mentoring.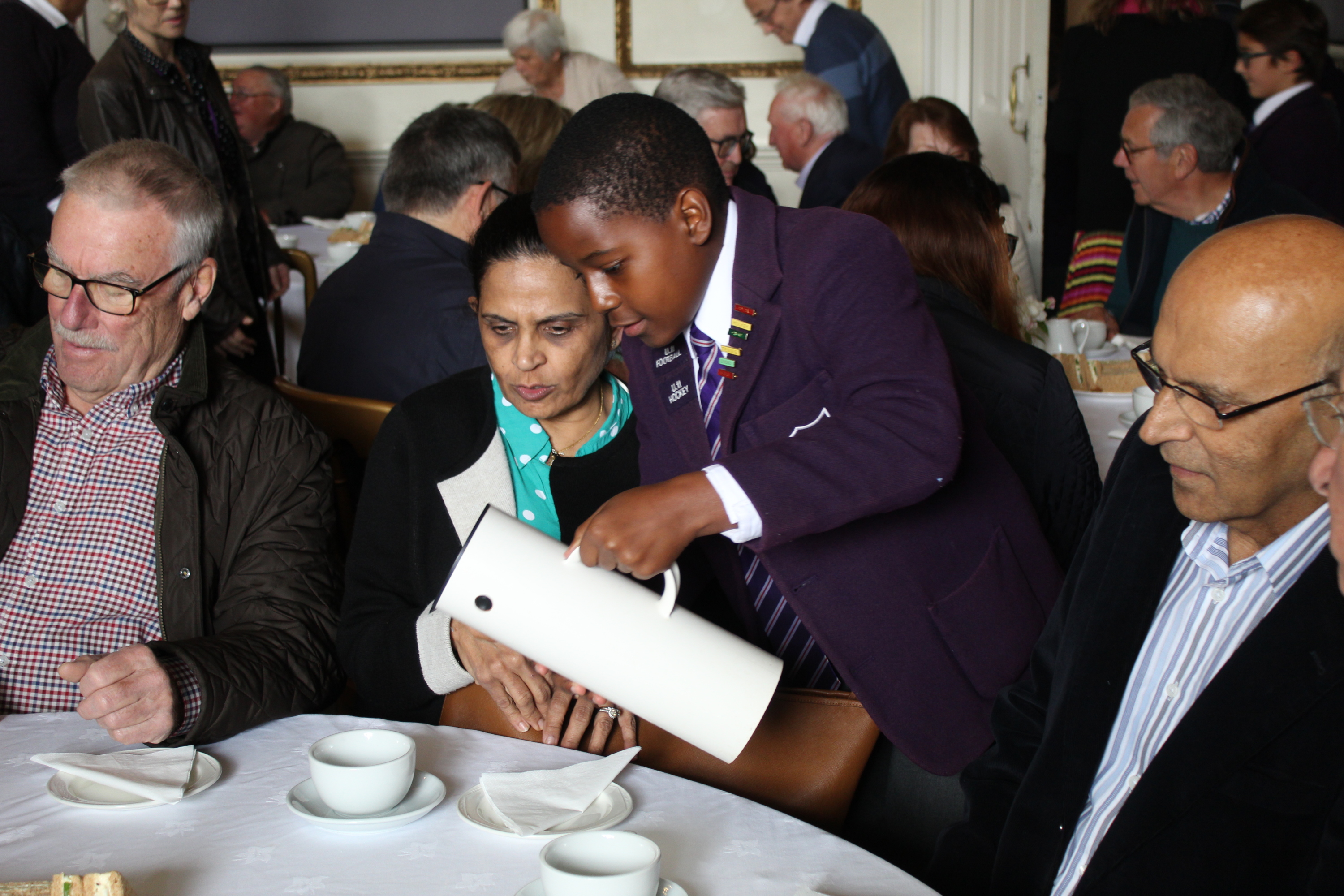 During this final year at Parkside, the emphasis is on being an ambassador of the School, as well as a positive role model for younger pupils. They are expected to represent the School at sporting fixtures, maths challenges, music concerts to name but a few calendar events. A highlight of the year is Parkside's Grandparent's Afternoon where Grandparents are given the opportunity to find out more about their Grandson's school. The boys embark on a tour with their Grandparents to show them the facilities, grounds and their work. Grandparents enjoy discovering more about the history of Parkside, meeting teachers and the Head and the event is rounded off by a beautiful afternoon tea in the Salon served by the Year 8 boys.
The focus on creating gentlemen in Year 7 and 8 at Parkside has a hugely positive impact on boys' and ensures that they join their senior schools as mature, confident and self-assured young men. Senior schools often comment on the calibre of the students received from Parkside, who grow to become fine young men.
Once a Parkside boy, always a boy!
"The Parkside boys possess an excellent work ethic towards their studies and a real 'give it a go' attitude towards all aspects of College life. Personable, friendly and confident, they are equally happy in the company of their peers and the adults in the Boarding House. They are competitive yet empathetic in equal measure and are wonderful assets to the House and College alike."
Housemaster - Bradfield College