Senior Schools' Evening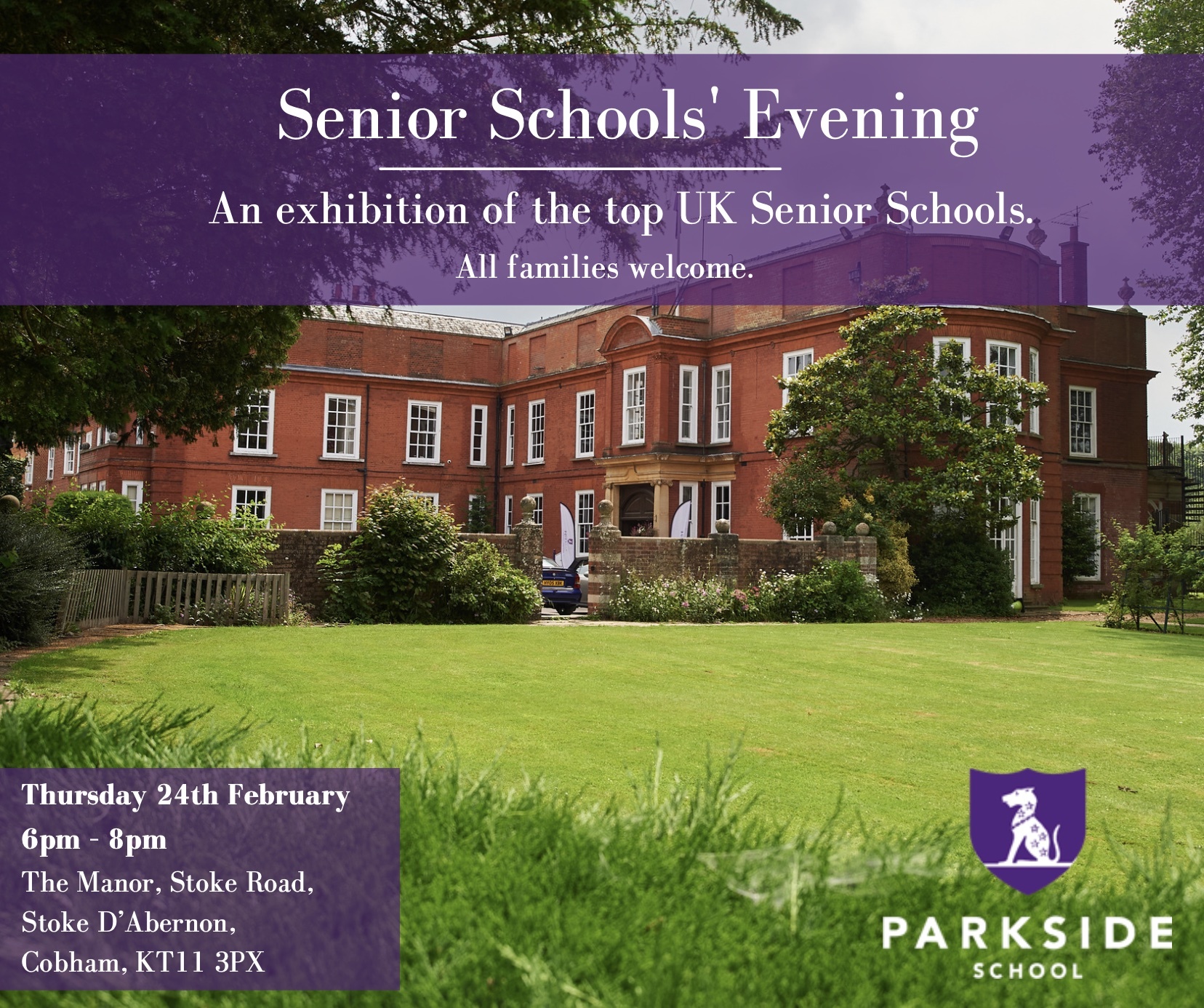 Parkside's Annual Senior Schools' Evening is a successful event for parents to discover more about their child's future school. It is also an opportunity for Senior Schools to display their offering to prospective parents.
This is a popular, exhibition style event where parents are able to speak to and collect information about the UK's leading Senior Schools. This year, for the first time, the event is open to the local community as well as Parkside families.
20 Senior Schools have (so far) confirmed they are attending the event and look forward to meeting prospective parents. There are no booking requirements, so do please just come along. Refreshments will be provided.